What would life be without love or the daily life without a little celebration? Love and celebration meet at the I do! Stories of Love exhibition, where visitors get to admire Kymenlaakso region's wedding gowns and love stories from the past 100 years. The feel-good exhibition enchants those who love vintage and handicrafts, nostalgy and retro as well as couples who celebrated their marriage decades ago and future brides and grooms.
The exhibition starts with a 19th century rustic wedding, where the crowned bride was adorned with a black dress and a colourful crown. Brides in the 20th century wore a veil and all white. The exhibition includes dresses and stories from each decade of the 20th century, even two from some.
In the 19th century, the spouse was still selected by the parents, but a new century and love marriages were already waiting around the corner. The exhibition presents a narrow silk crepe dress from the 1910s and a snug viscose dress from the 1930s. In the 1940s, the bride would say "I do" in a borrowed wedding dress—during the war, wedding dress fabric was hard to come by, so recycling was popular.
The winds changed after the war. A 1950s bride would look for inspiration from film star fashion, which could be found in Hollywood movies and by browsing women's fashion magazines. The mega trend of the following decade was the mini length, and the wedding dress hemlines kept getting shorter. In the 1970s, instead of a veil, the bride wore a hat with brims that imitated the hem of a loose and colourful dress. The dress cavalcade ends in 1999, right before the new millennium.
Photographer Marko Laukkarinen's soft and romantic wedding photographs bring a touch of modern wedding to the I do! exhibition.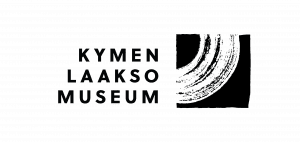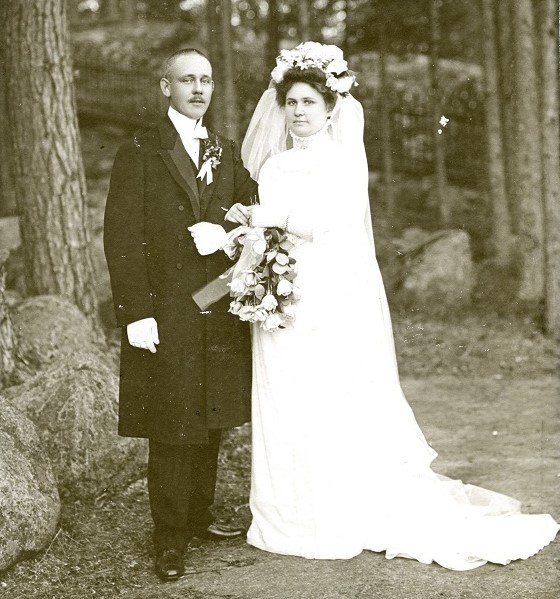 Photo: Atelier Kotka, Museum of Kymenlaakso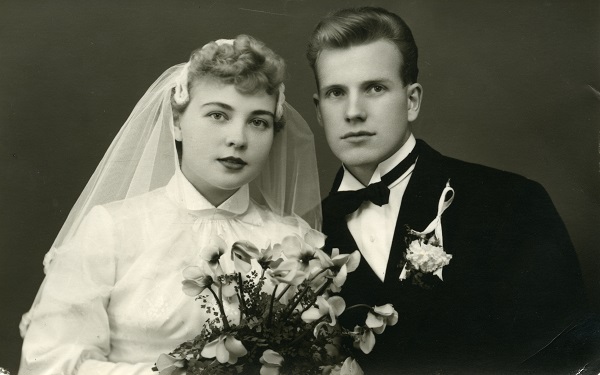 Photo: Henry Malinen, Museum of Kymenlaakso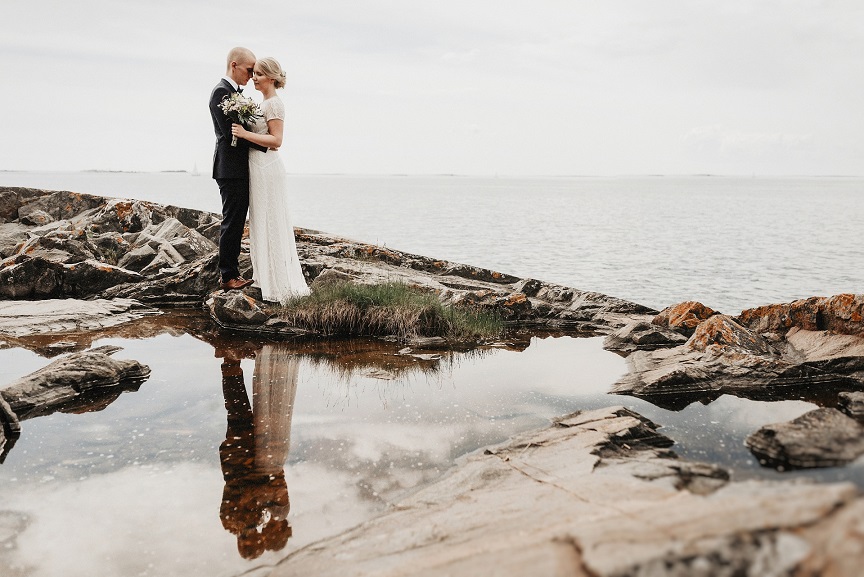 Photo: Marko Laukkarinen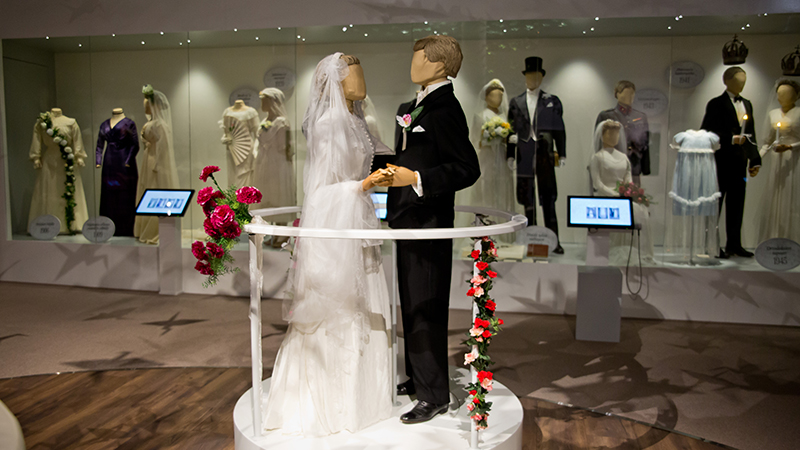 Photo: Heidi Noponen, Kuvagalleria Kotka