Sit down for a relaxing cup of coffee or a glass of wine during your visit to the museum, enjoy a tasty lunch on weekdays or our rich brunch buffet on weekends. Restaurant Laakonki also offers excellent group menus and customised catering services for large-scale events.
coffee | lunch | brunch | groups | parties
Restaurant Laakonki
Maritime Centre Vellamo
Tornatorintie 99
FI-48100 Kotka
Our sales service is open Tue-Fri 12noon-2pm.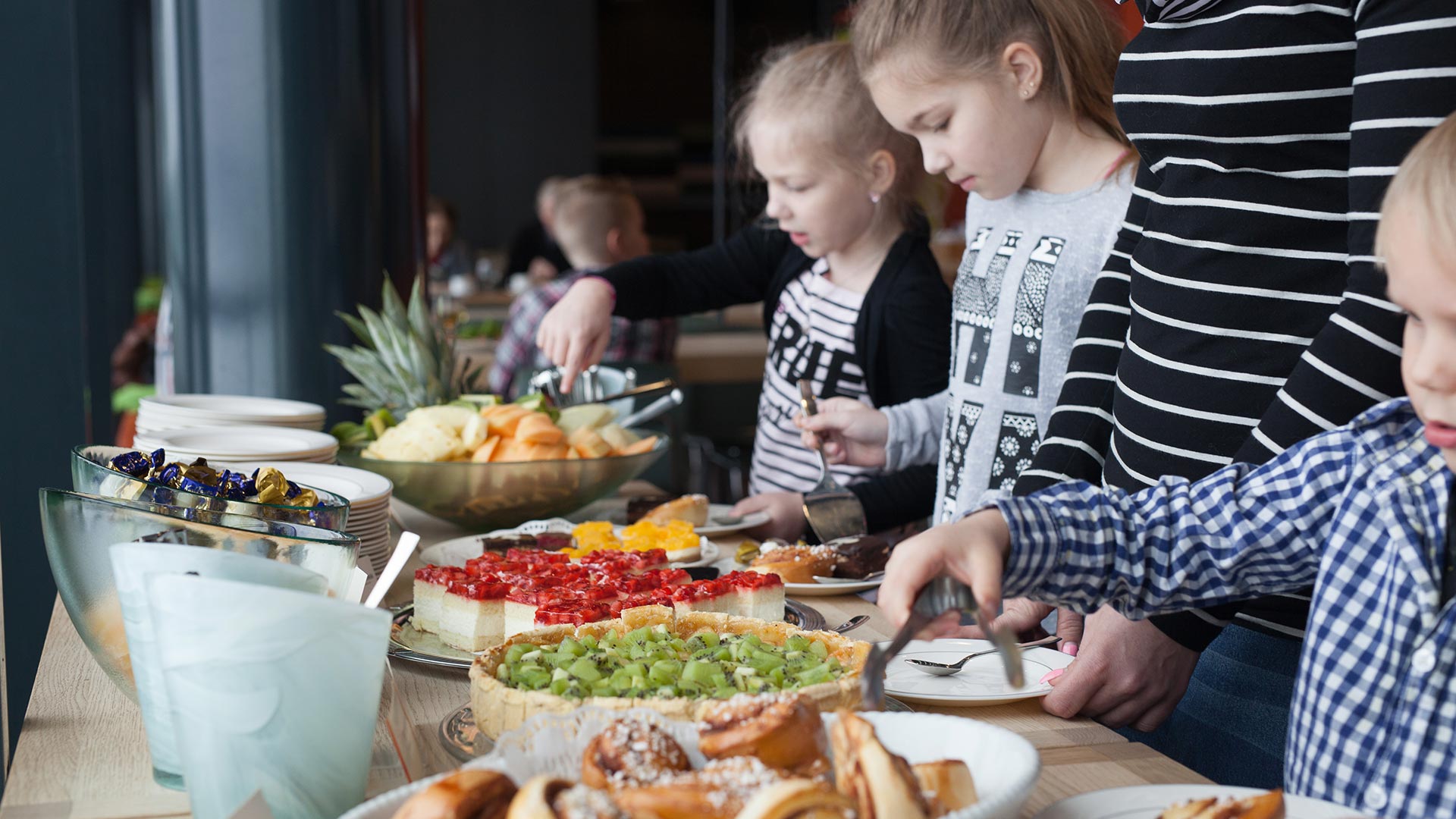 Hot and cold drinks.
Perfect your visit to Vellamo with refreshing and delicious moments in our cosy cafeteria. Laakonki serves fresh coffee and tea and an extensive selection of drinks, including soft drinks and sparkling wine. And be sure to try our mouth-watering sweet and savoury pastries!
The cafeteria in Restaurant Laakonki serves visitors of all ages within the opening hours of Maritime Centre Vellamo.
Tip: Order your coffee in advance if you are visiting with a large group. Everything tastes better by the sea.
Restaurant Laakonki serves a daily changing lunch on weekdays. A diverse range of lunch options is available every day, including both meat and vegetarian dishes and portions of different sizes. A delicious dessert is included in the lunch price.
Lunch is served from Tuesday to Friday from 11:00am to 2:30pm. During the summer season the restaurant is open also on Mondays. Please check the opening hours here.
The price for the lunch is €13.50 for adults, €7.50 for 3-12-olds and €5 for children under the age of 3.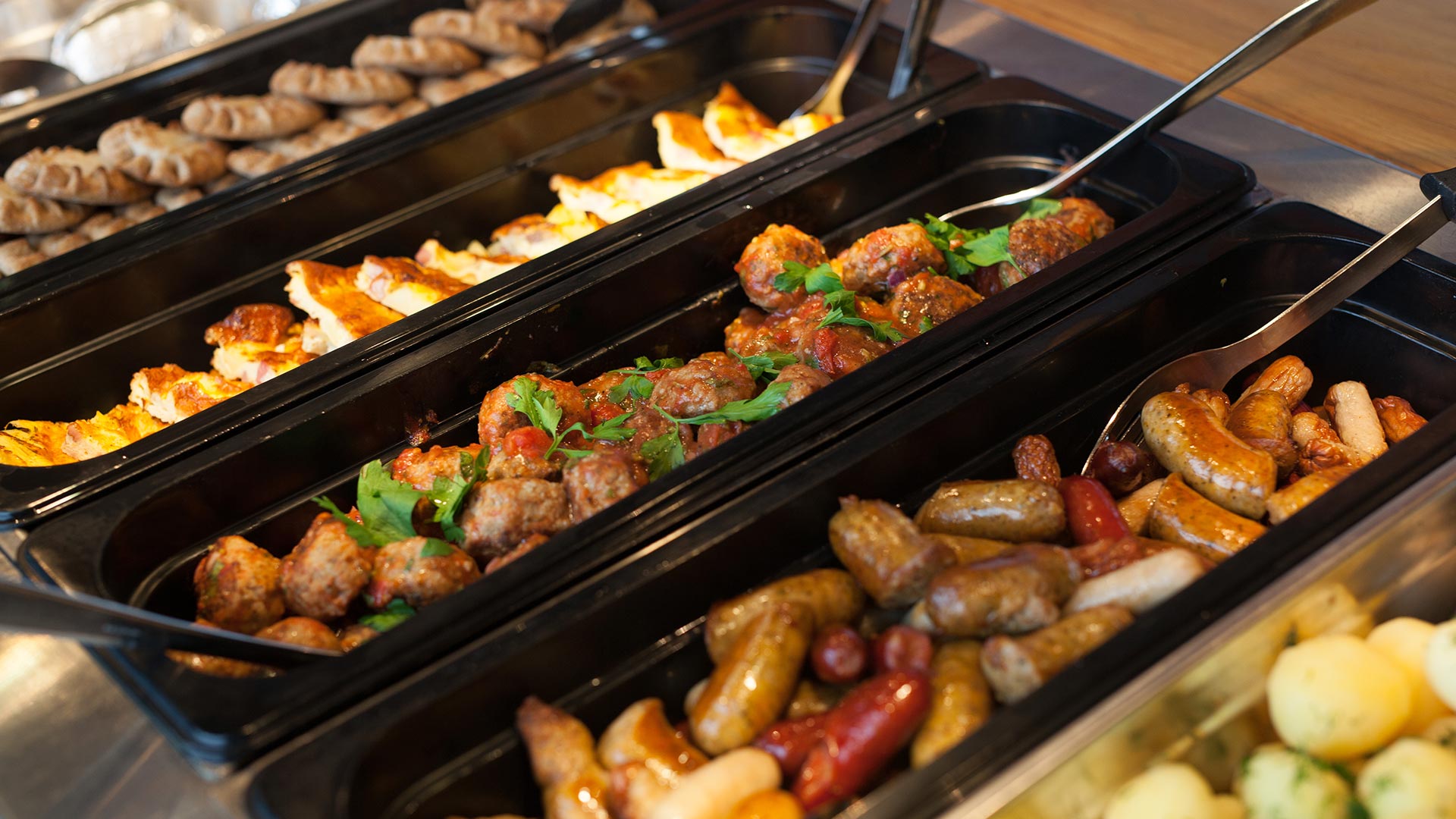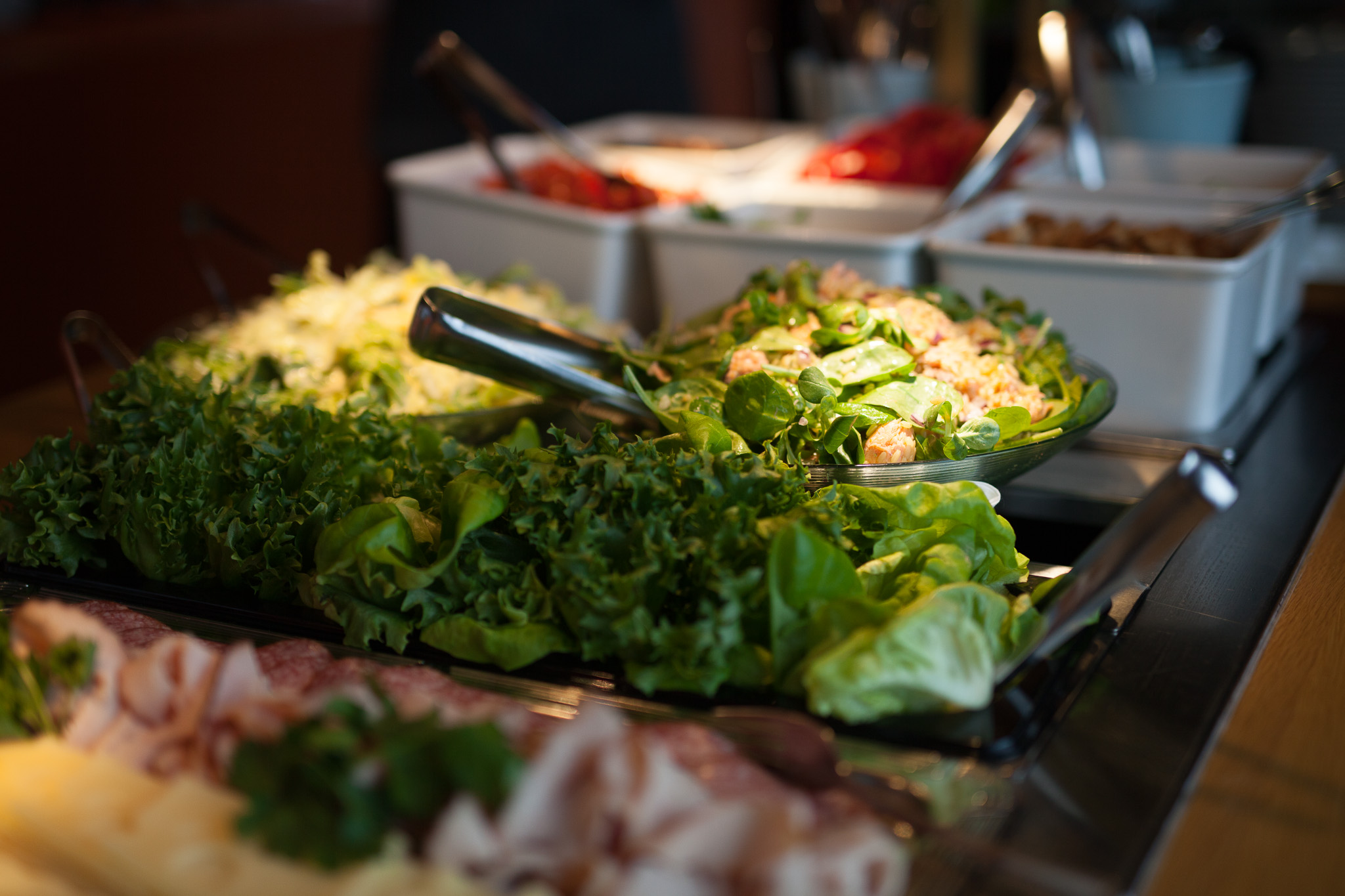 Abundant weekend brunch.
Brunch! On weekends, we offer a hearty and delicious brunch buffet. Fill your plate with hot and cold dishes, fresh fruit and vegetables and seasonal specialties. Eat as much as you want, but be sure to leave room for our scrumptiously delicious desserts!
Brunch is served on Saturdays and Sundays as well as certain public holidays between 11:30am and 3:30pm.
Brunch prices are €23,50 for adults and €10 for under 12-year-olds in the company of an adult.
Perfect your day with delicious food!
Maritime Centre Vellamo is an excellent destination for groups of all sizes. We take care of all the practical arrangements, allowing you to focus on the museum experience.
Weekday lunch and weekend brunch: read more about our lunch.
Coffee break: Groups can enjoy our delicious coffee and snacks from a buffet.
Other food and drink are served according to your wishes!
Groups with an advance reservation can enjoy their food and drinks in allocated tables. Minimum group size is 25 persons. We offer free lunch to one person in groups of over 25 people and to two persons in groups of over 50 people. In order to receive the lunch at a group price, everyone must select the same menu and pay by one invoice.
The number of participants must be confirmed at least three working days before the event. The price is based on the confirmed number of participants. Drinks are always charged by consumption. All prices include the currently effective VAT. We charge the full price for events that are not cancelled or that are cancelled after the confirmation. Payment is accepted by cash, card or invoice.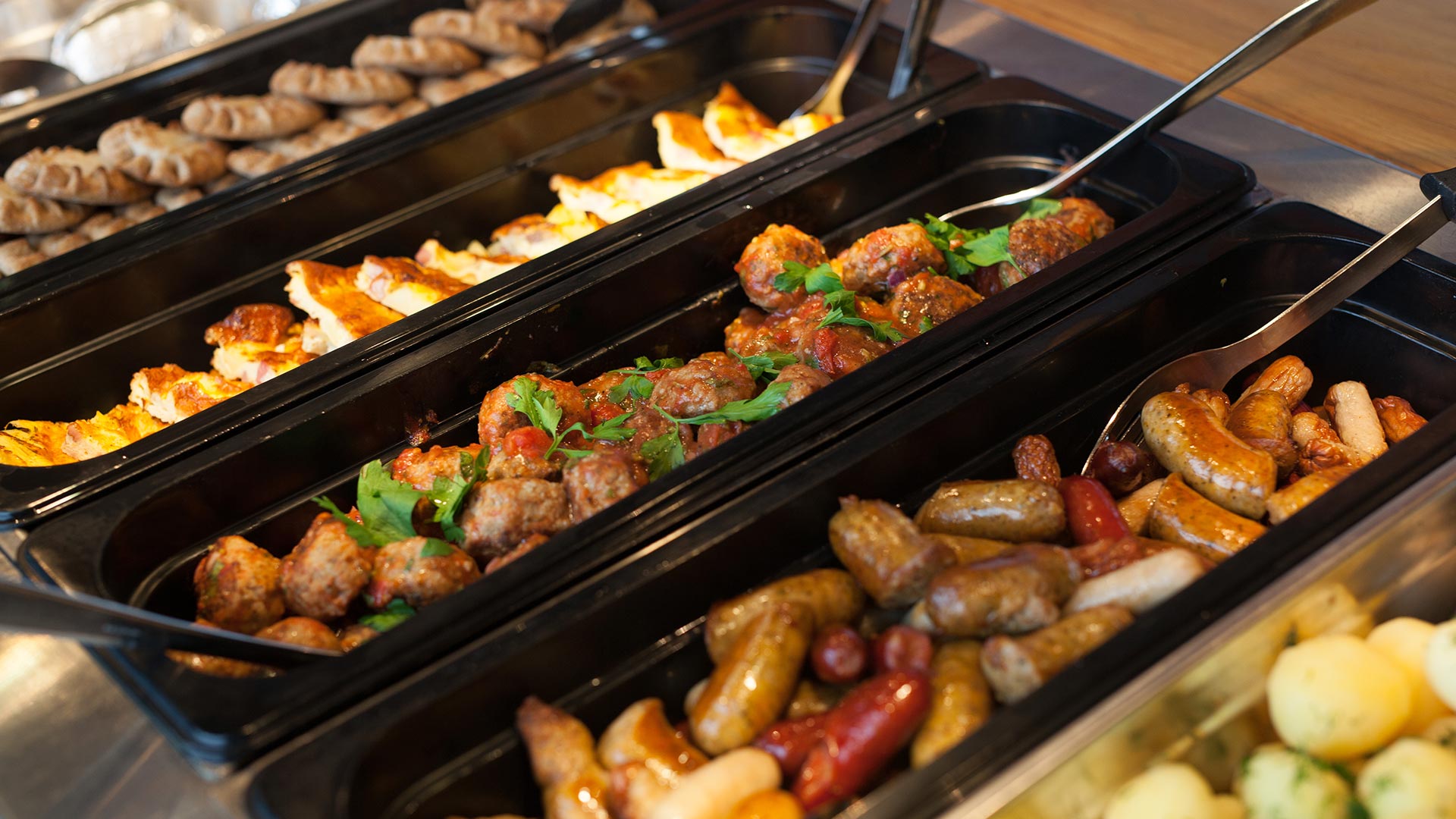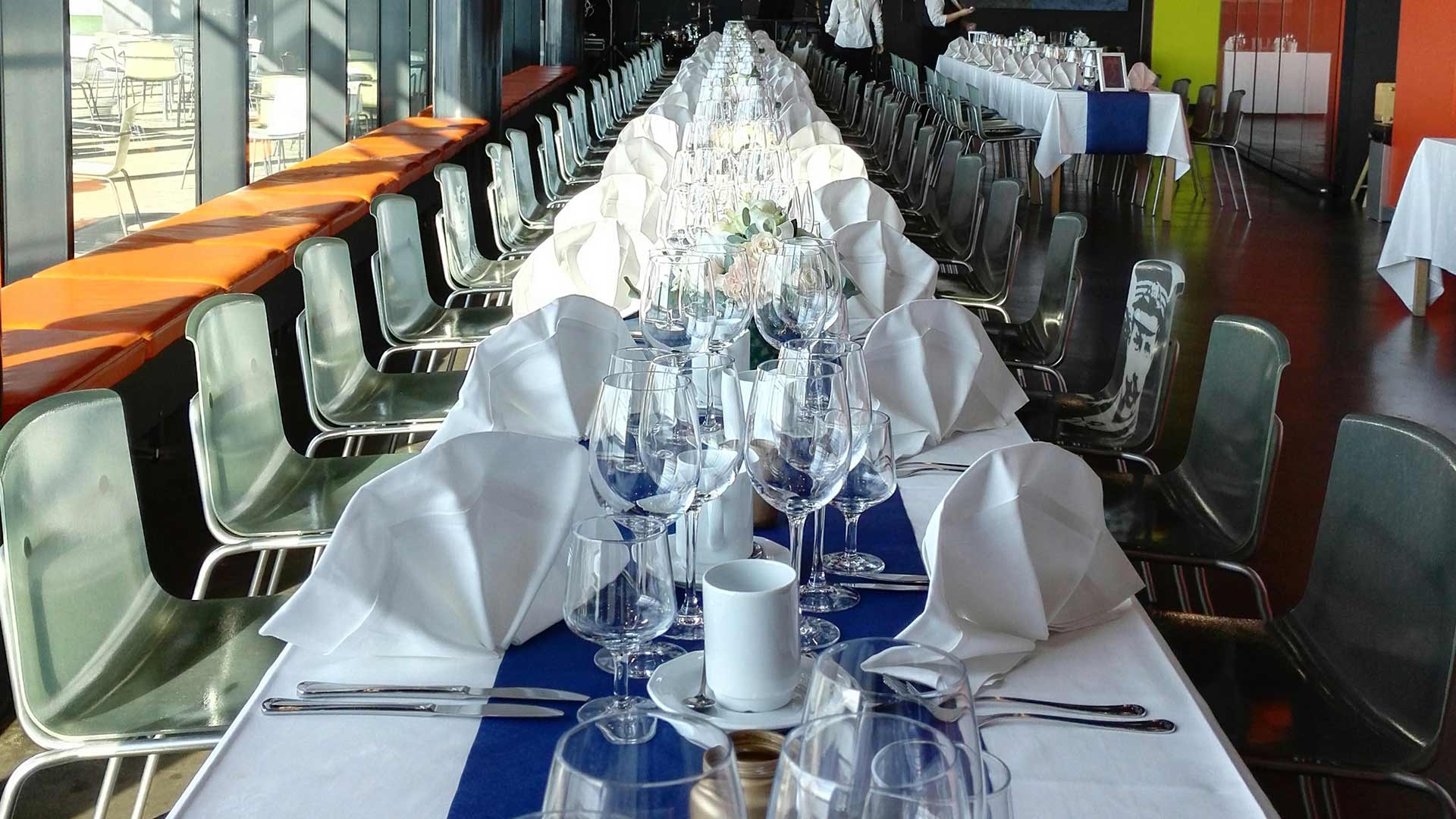 Unforgettably tasty parties.
The restaurant hall is an excellent venue for all kinds of events by the sea. Enjoy our extensive food and drink menu and let the skilled personnel of Laakonki meet the wishes of even the most demanding diners. Let's plan your party together!